Spec, Plan & Addenda keyword match, easy access
click here for Plan | Spec keyword search guide.
When a keyword match is found, the keyword is highlighted within the PDF and all instances are listed for quick access
In project report "Plans & Specs" section, click into the "Plans", "Specs" or "Addenda":
When you run a keyword search, the matched documents will be indicated by a red star
Clicking on the red star button opens a

PDF

doc in a new window
Your "keyword" is highlighted in the

PDF

, and all the matches are listed for easy access
(Note: Clicking the Plan/Spec/Addenda number will open the

PDF

in your default viewer; matches will not be highlighted)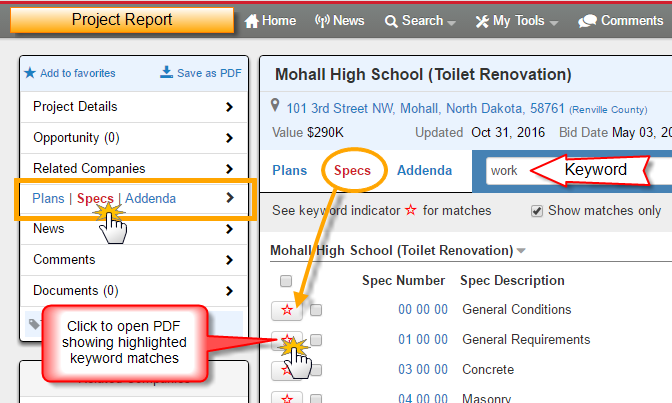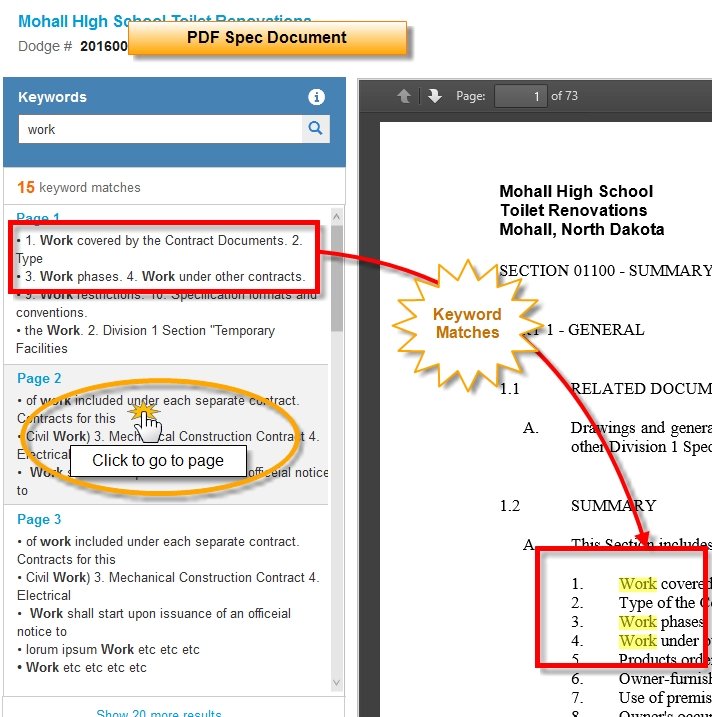 The

PDF

can be downloaded and saved with the highlighted terms

PDF

settings, such as zoom, are available within this view
Chrome users, are you experiencing issues such as blank pages when viewing these

PDF

's? Go to "chrome://plugins" and enable "Chrome

PDF

viewer"
Documents unrelated to search results will be managed by your browser's own PDF reader.
Feedback
Thanks for your feedback.