Dodge Pipeline News Feed
The News Feed is a collection of your favorite projects and companies, your custom searches and tagged projects. Your News Feed will be customized by your favorite projects and companies, searches and tags. more
Setting up your News Feed
Setting up searches, or tagging projects as favorites will automatically include them into your news feed. The feed will also be emailed to you every morning. Select to see your favorite projects and companies, your custom searches or tagged projects. more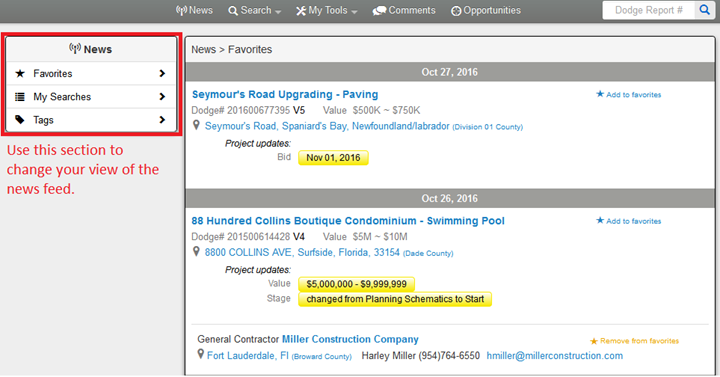 Navigating in Pipeline

Use the navigator bar at the top of the page to work your way through Pipeline. You can also search for Dodge Projects with their Dodge Report Number using the Dodge Report # field on the far right.
Let's start with searching for projects. There are 3 ways to search for projects:
1. Projects
2. Companies
3. Plans & Specs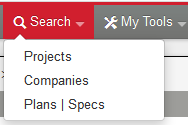 Searching – 1. Projects
Building a search – Use the list of project refining criteria to build a custom search. Here is an example of a general, catch all search you can build in Pipeline.
1. You can set a value range to help you locate various project sizes.
2. Identify what type(s) of projects you'd like to look for. Click on Project Type to open the selection window.
3. Identify what stage(s) you'd like to focus on. Click on Stage to open the selection window.
4. Identify where you want to find these projects, you can also focus on a particular region by selection select counties for each state.
Best Practice Tip
Always pair a 'date parameter' with your search to ensure you are reviewing the most recently updated projects or projects that are bidding in the future.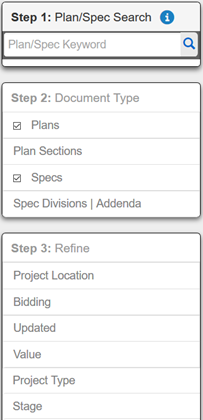 Enter keywords in the project to search for a project by keywords. This does not include keywords found in the Plans & Specs.
To build a more granular search in Pipeline, venture into the 'more' section to review different search criteria you can set on your search.
Saving a search – For quick access to the search you've created be sure to 'Save' it. It will now appear under "My Searches"

Reviewing Dodge Data – 6 ways to view data

1. List View – A list of all the projects with project information, click on the title to review the report
2. News – Determine when projects were added and when they were updated.
3. Stats – Understand your market place with the graphs and charts
4. Grid – View your data in excel
5. Map – Plot out your route based on where projects are located and even determine major landmarks
6. Calendar – Look ahead and see when and how many projects are closing on a monthly calendar
Sort your projects in the order you want to view them.
Export your Dodge projects – Select from 2 system excel templates or create your own custom view.
Reviewing a Project Record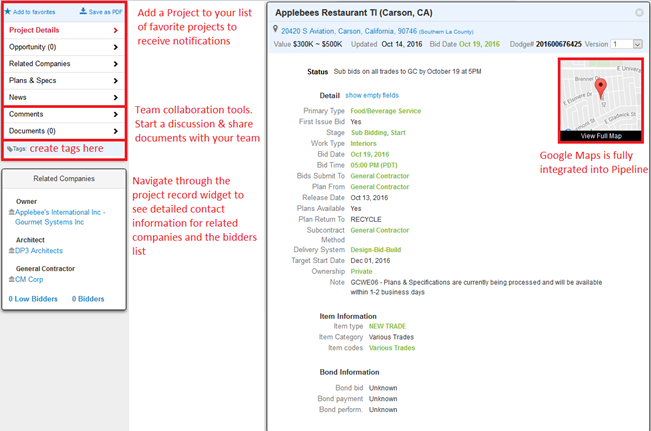 Tags – Tags are a way to organize the projects/companies you are interested in by categorizing them using tags that make sense for you.
The first time you add a tag, click on the "Tags" area and type in a keyword that helps you categorize this project/company. Some examples are: top 20, quoted, complete, prospect, etc
• You can create 25 Project tags and 25 Company tags
• Each tag can be used on up to 1000 records
Searching – 2. Companies
Identifying Key Companies – Locate potential business opportunities by following your favorite companies! Reduce the time you spend searching for projects by looking at what your key accounts are doing. Add the companies you work with as a favorite!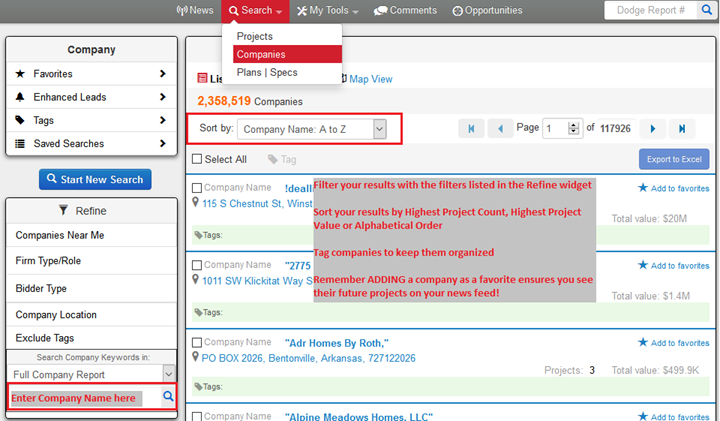 Searching – 3. Plans | Specs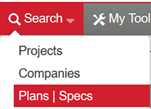 Build a Custom Keyword Search the same way you would build a project search with the list of refinement criteria.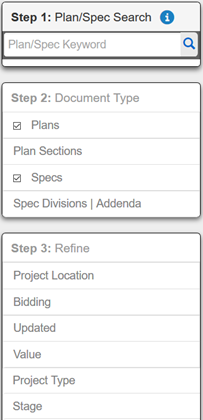 Specifications can be searched using a specific keyword, key phrase or multiple keywords together.
Use the refiners available on the left side menu to quickly narrow your results into a more manageable, yet relevant list of projects.
Click a project name to see a list of all the available plans/specs. A red star will appear next to the document where your keywords/phrases were found.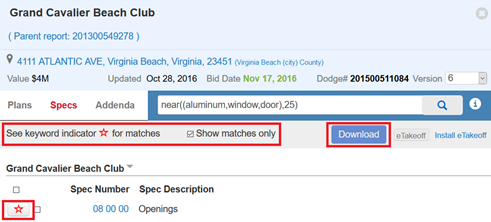 My Tools – Manage Your Dodge Tools & Features
Manage your:

Saved Searches
Project & Company Tags
Create Excel Templates & Download Excel Spreadsheets
Create Groups for users in your firm who have access to Pipeline to share searches, templates and tags.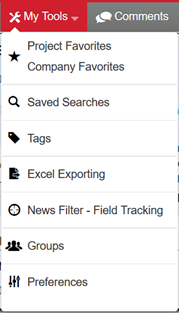 Set Up Automatic E-mail Notifications: My Tools > Saved Searches

Create Custom Excel Templates to export your Dodge Data: My Tools > Excel Exporting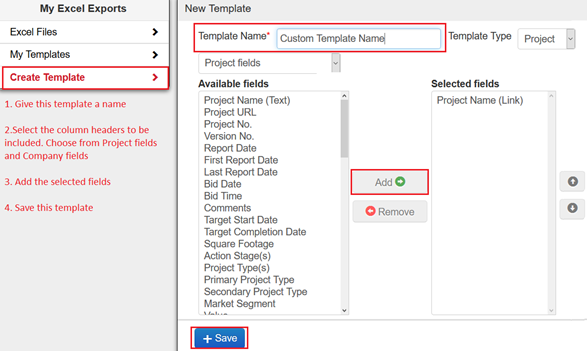 Feedback
Thanks for your feedback.